2017 Andalusian World Cup and the Canadian National Andalusian Show results
Valhalla Andalusians – 2017 Canadian National Breeder of the Year.
Breeder of the year for the last 6 consecutive years.
Andalusian world Cup Results:
We brought 4 horses to Las Vegas to compete at the Andalusian world Cup in 2017.  What a fabulous show and a fabulous venue.  We had such a warm welcome from all we met and made so many new friends.  Thank to you everyone who made this show such a great event!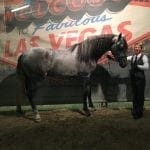 Norteño Rey MA
Champion 2 year old Colt and Gold Medal Movement winner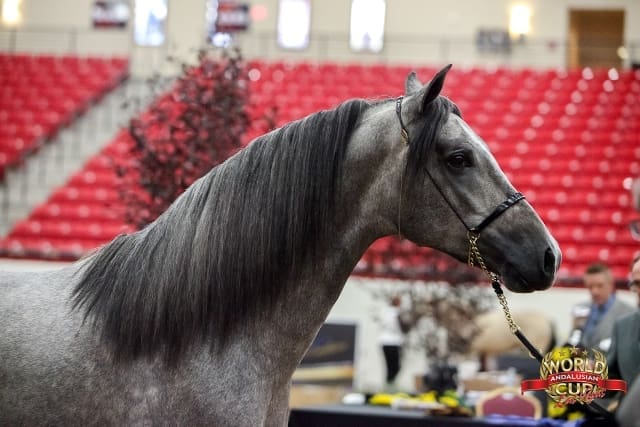 VA La Duquesa
Champion Junior Mare, 3 and 4 Year olds and Gold Medal Movement Winner.
Reserve Champion Andalusian Mare, All Ages
Reserve Champion Andalusian Mare, ATH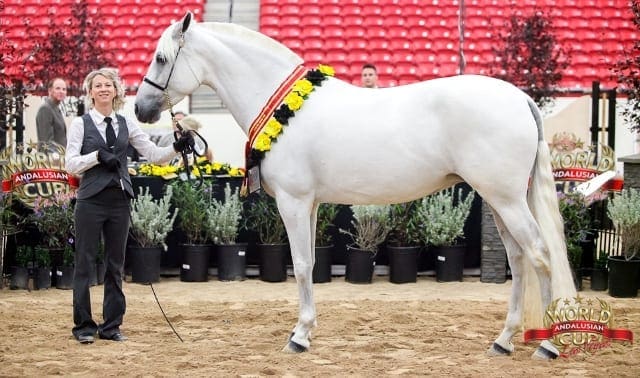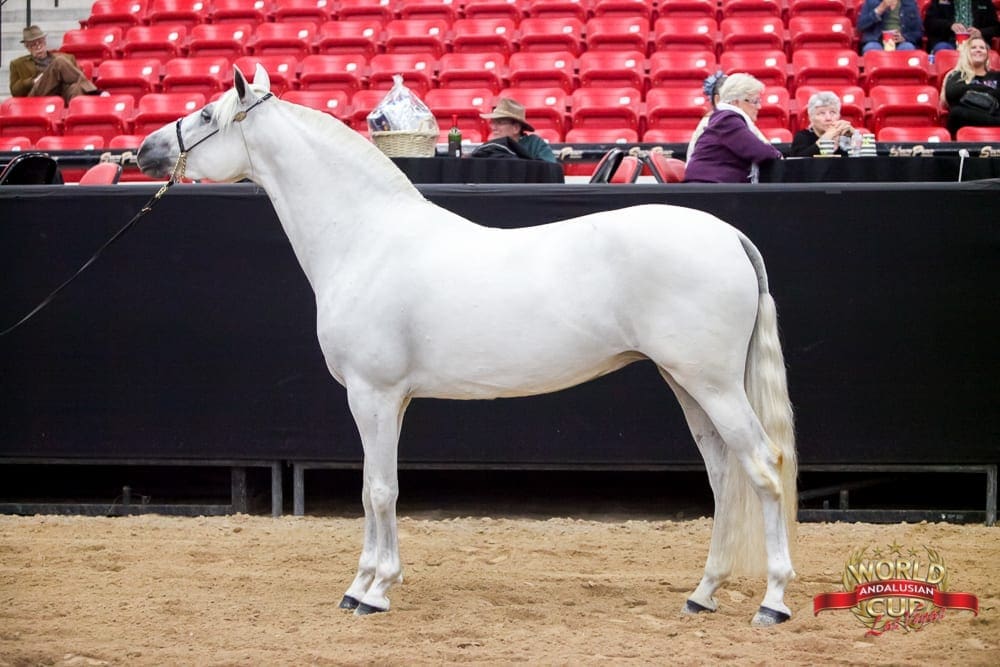 VA La Reina
Champion Filly, 2 years old and under and Gold Medal Movement Winner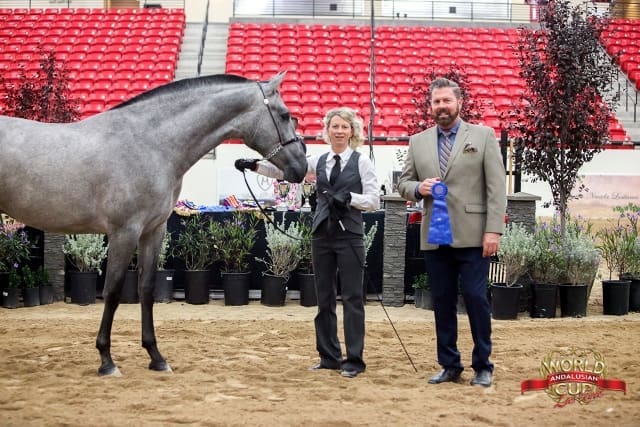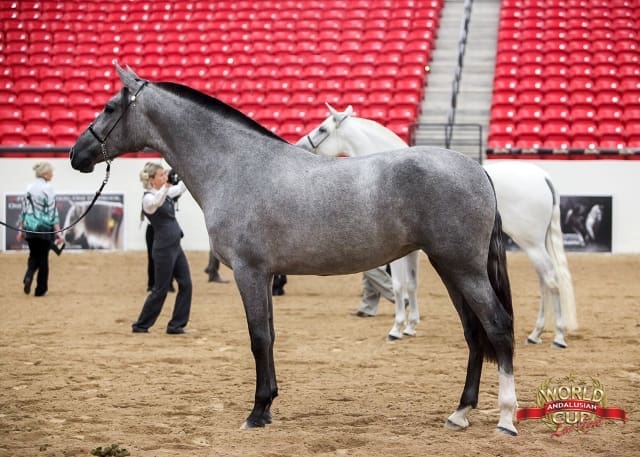 VA Acero Negro
ANCCE Champion PRE Weanling Colt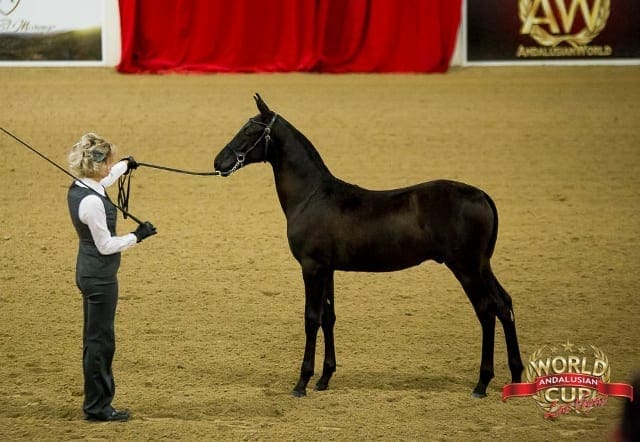 Canadian National Show Results:
VA La Duquesa
Canadian National Supreme Halter Champion
National Champion A/L Junior Mare, 3 and 4 yrs old and Gold Medal Movement Winner'
Champion PRE Mare All Ages
National Champion A/L Mare, all ages, ATH
National Champion Best Movement, All Ages, All Sexes,Open
Champion Sport Horse In Hand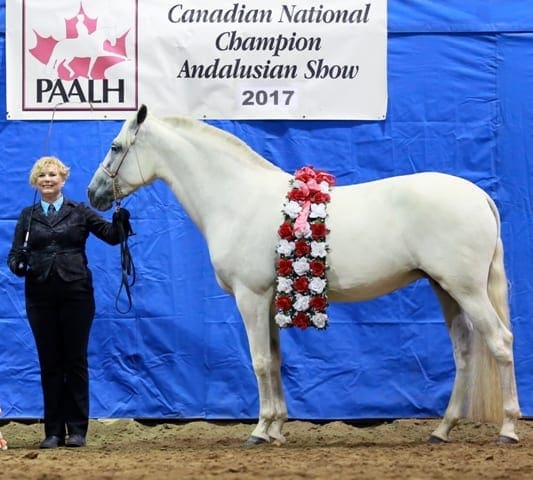 VA Manolete's Ysabela
Reserve National Champion Sr Mare, 5 years and up and Gold Medal Movement Winner
Reserve National Champion Best Movement, All Ages, All Sexes, Open
Reserve National Champion A/L Mare, all ages ATH
National Champion Dressage Suitability, Open
3rd Place PRE Mare, all ages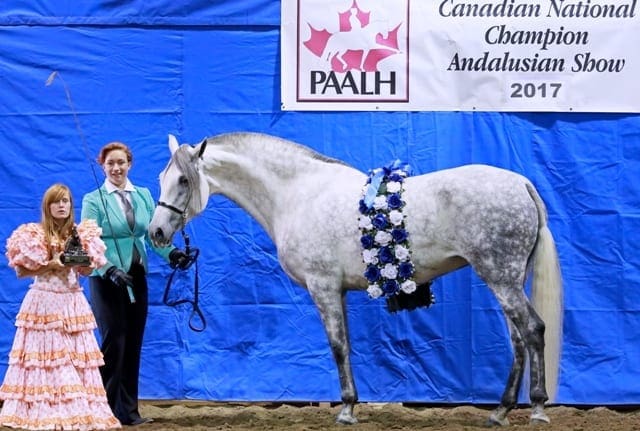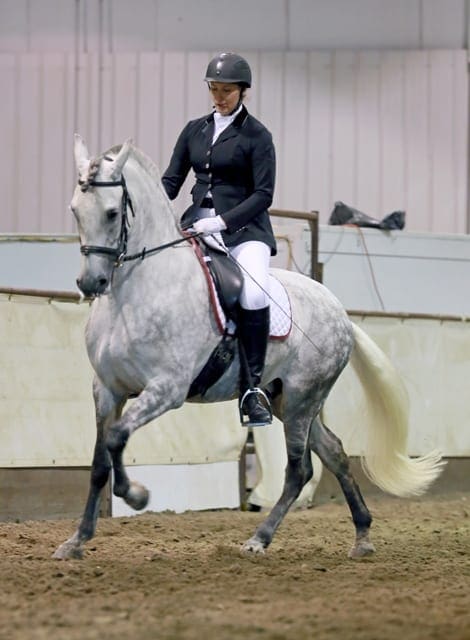 VA Manolete's Hijo Amado
National Champion Sr Stallion and Gold Medal Movement Winner
National Champion Get of Sire (with VA La Reina, VA Acero Negro, VA Sombre De Valencia)
Reserve Champion PRE Stallion, All Ages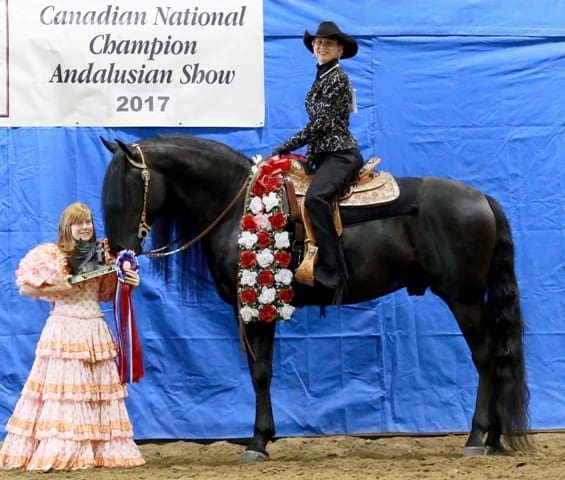 Norteño Rey MA
National Champion Colt, 2 years Old and Gold Medal Movement Winner
National Champion A/L Stallions, All Ages, ATH
Champion PRE Stallion
Reserve Champion Sport Horse In Hand
VA La Reina
National Champion Filly, 2 years Old
3rd Place Sport Horse In Hand
4th Place PRE Mare, All Ages

VA Sombre De Valencia

Reserve National Champion Filly, 1 year and under and Gold Medal Movement Winner
3rd Place A/L Mares, All Ages, ATH
5th Place PRE Mares, All Ages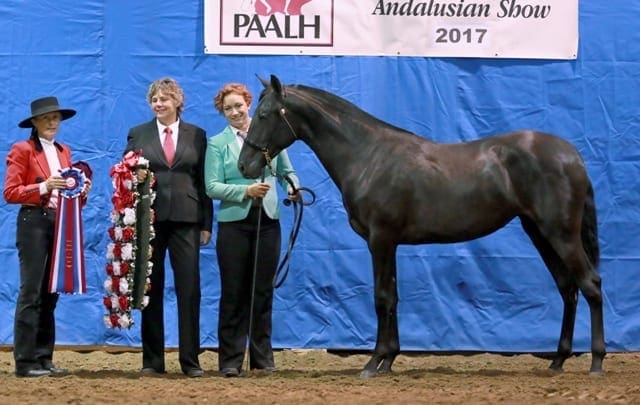 VMF Coqueta Elegante
National Champion Sr Mare and Gold Medal Movement Winner
Reserve Champion PRE Mare, All Ages
Reserve Champion A/L Dressage Suitability
National Champion Produce of Dam (with VA La Duquesa, VA La Reina)
VA Acero Negro
National Champion Yearling Colt, 1 Year and Under and Gold Medal Movement Winner
3rd Place PRE Stallions, All Ages
3rd place National Champion Stallions, All Ages ATH
VMF Valencia
Reserve National Champion Produce of Dam (with VA Acero Negro and VA Sombre de Valencia)